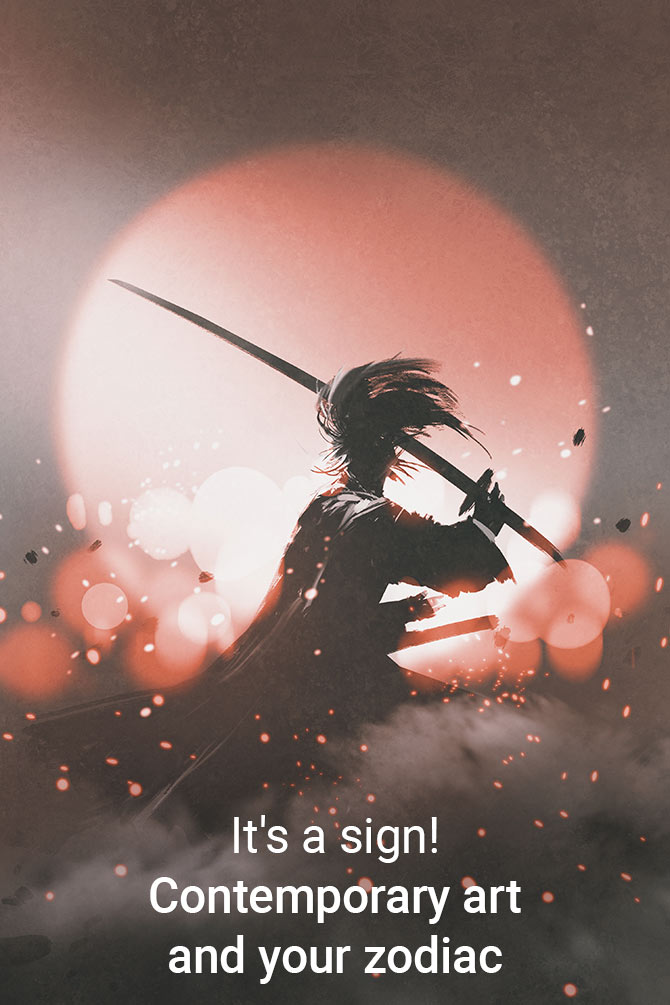 Many ancient cultures and traditions have used star signs and the zodiac (also known as astrology) to provide wisdom, prophecy and guidance.
Astrology has been dated to the 3rd millennium BC, with the Babylonians introducing the first organised system.
Depending on your star sign (in this instance, your sun sign), you hold a certain set of characteristics and personality traits. These extend to your likes and dislikes, even when it comes to art!
Want to put the theory to the test? See if you agree with our contemporary art suggestions that might appeal to each star sign based on their traits…
Aquarius
20 January – 18 February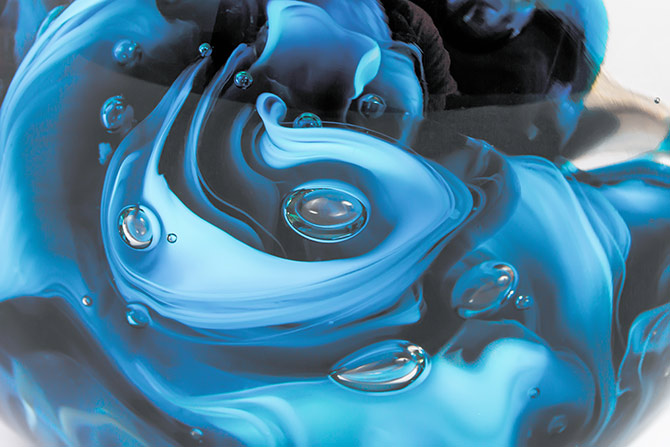 These water bearers opt for images that remind them of their life's purpose.
Their strengths are that they like to use their mind and are drawn to all things mystical and alluring. Sometimes, however, they can be aloof and distant.
It's likely that artwork of oceans, lakes, waterfalls, droplets and moody rainscapes will appeal to their senses and make them feel right at home.
Pisces
19 February – 20 March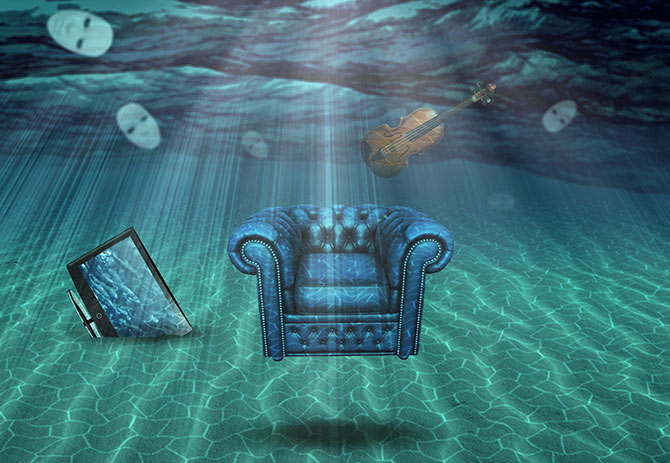 Pisces are well known for their intuitive, compassionate and artistic traits. They are often pinned as whimsical and "off with the fairies" getting caught in their imagination time and time again. As such, they love a touch of fantasy or mythical elements in their artwork.
Taurus
20 April – 21 May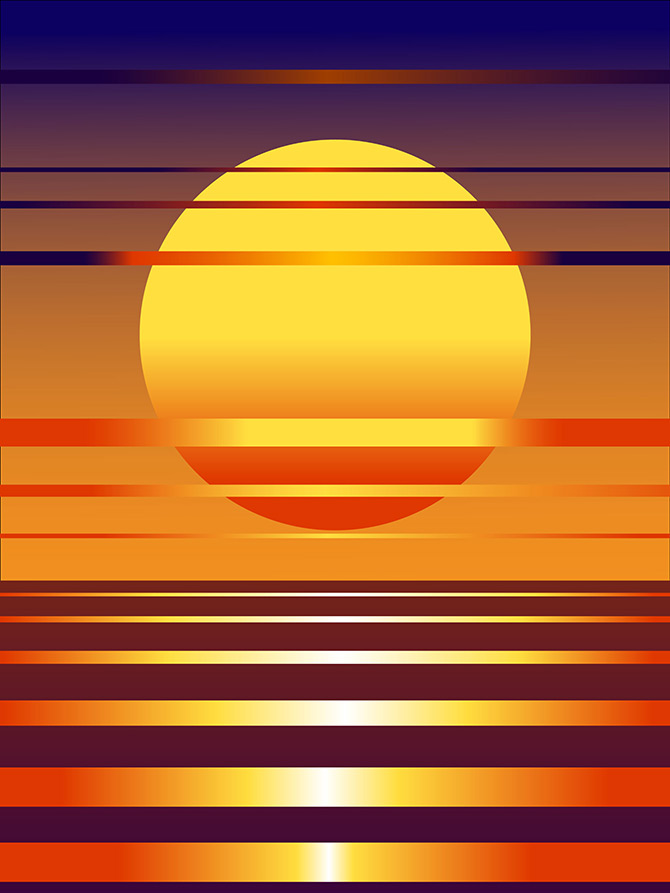 Although arguably a tad stubborn, Taureans have a practical and steadfast nature that make them excellent leaders and coworkers. Or just someone to have around who actually gets things done.
Because they have a penchant for being grounded and realistic, they will be drawn to simple and functional artwork.
Aries
21 March – 19 April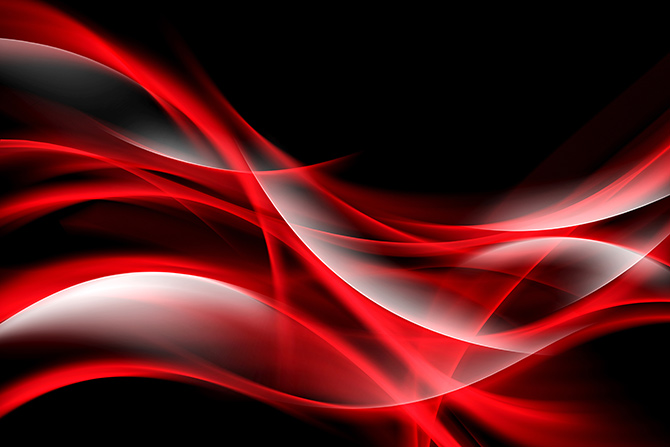 Aries is the most fiery and brashest of all the star signs. They are action based and focussed and love to lead with fearless ferocity. Symbolised by the ram, they embody courageous and incisive traits.
Making things happen is their catch cry and they tend to opt for artwork that is fiery, red and bold.
Gemini
21 May – 21 June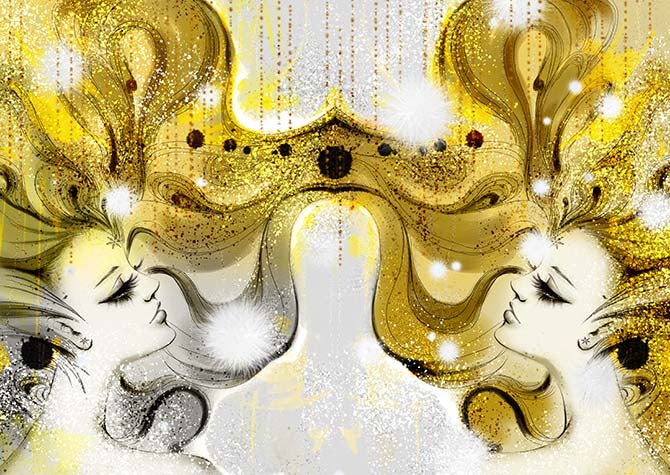 Bound by twin vibes and symmetry this zodiac sign will love to see themselves reflected in artwork that mirrors the two sides of a coin that is a Gemini.
Thought-provoking imagery that symbolises deep bonds, kinship and eternal optimism will speak to their soul.
Cancer
22 June – 22 July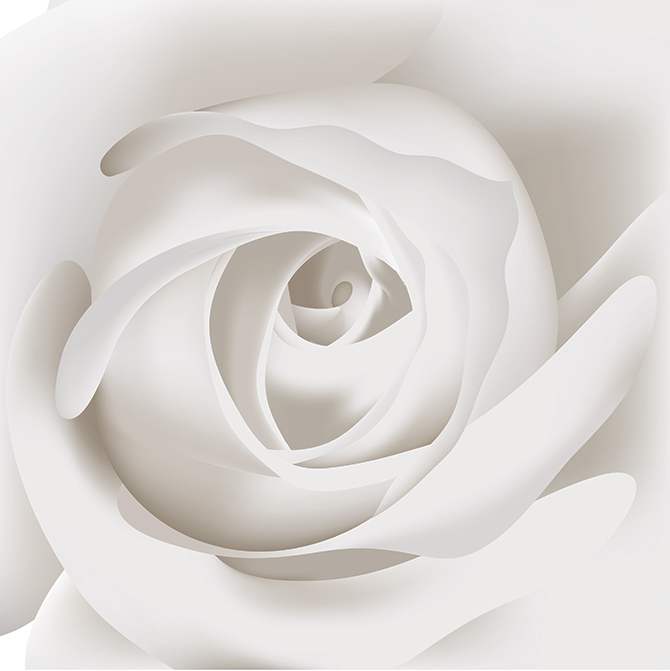 Moody and emotional, you'll often find a Cancer in their favourite place: their home. As such, their art needs to be spot on because they will be looking at it more often than most people.
The sentimental Cancer looks for softer hues and flowing shapes in their wall art. So think soft colours and whites, homely and pure images and a more fluid look.
Leo
23 July – 22 August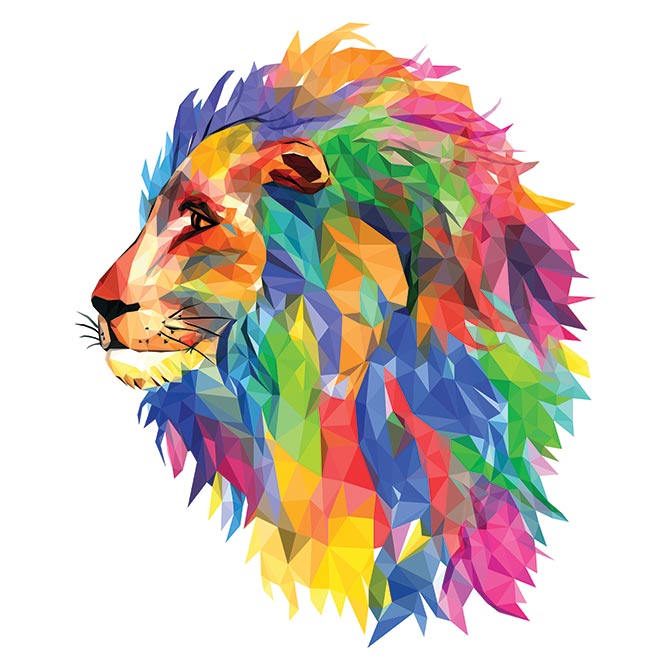 These fierce pussy cats of the zodiac tend to be on the vain side of most personalities. What's more they veer towards images in which they see themselves, their psyche or their personality.
This proud lion is not just symbolic but bold in style and colour. So it couldn't get more Leo!
Virgo
23 August – 22 September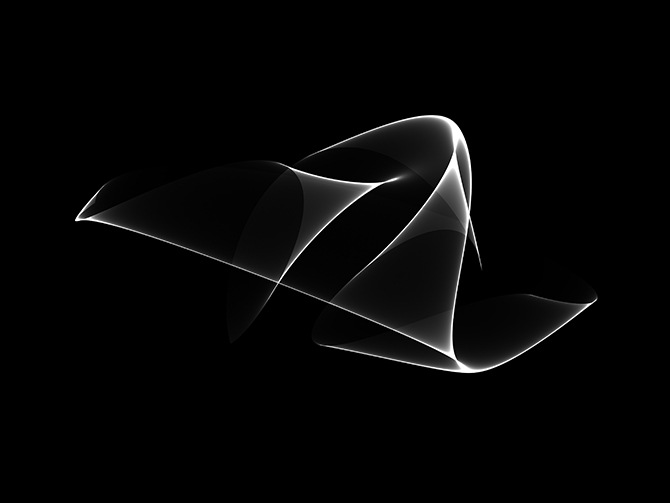 Methodical, process driven and pattern favouring by nature, Virgos will opt for uncomplicated artwork that is minimalistic in style. It's fair to say, chaos and clashing colours are not their thing!
As such, this 'Perfect Simplicity' print is spot on for any Virgo in their (probably) neat and tidy home.
Libra
23 September – 22 October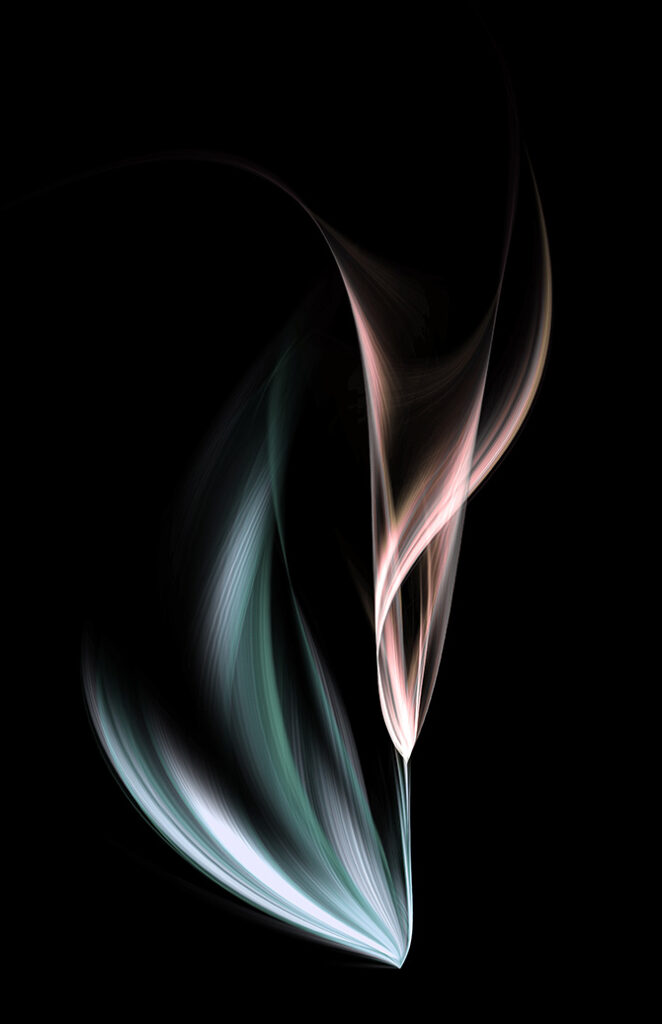 If you know a Libra, you'll know they are generally balanced, thoughtful and measured. The problem is, they are hopeless when it comes to making decisions! So it's likely they've never picked the right artwork because they haven't been able to decide.
To make the choice a little easier, we've picked out the perfect Libra artwork. This contemporary print is gentle on the eyes and brain, yet appeals to Libra's propensity for beauty.
Scorpio
23 October – 21 November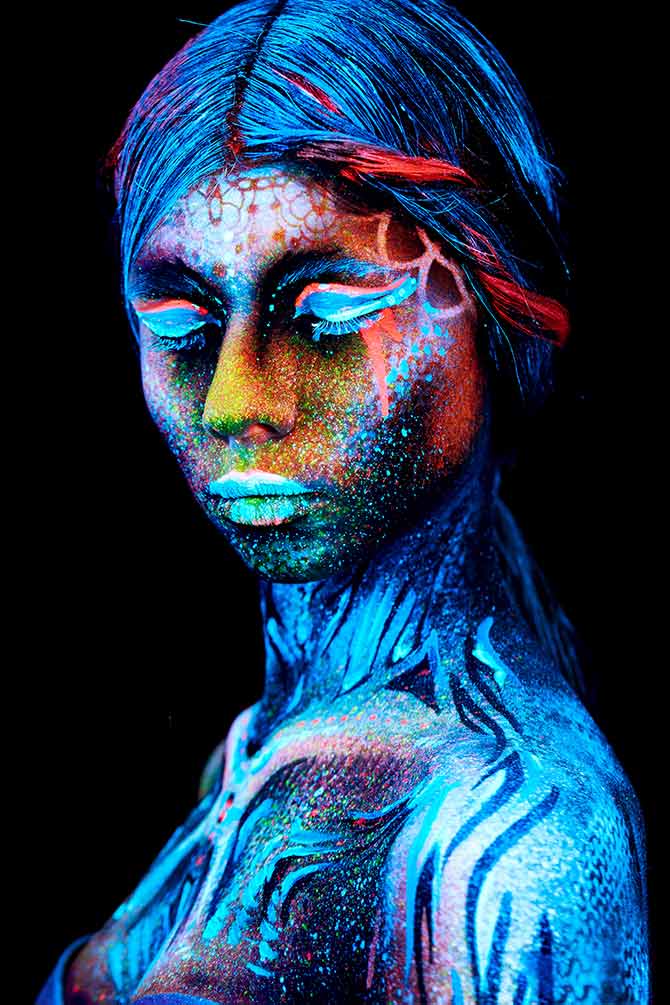 Scorpio are one of the most intense signs of the zodiac and are governed by their unbridled passion. Additionally they favour mystery and secrets and are known for their outrageous magnetism.
So if ever there was contemporary artwork made for Scorpio, it's this neon and black delight.
Sagittarius
22 November – 21 December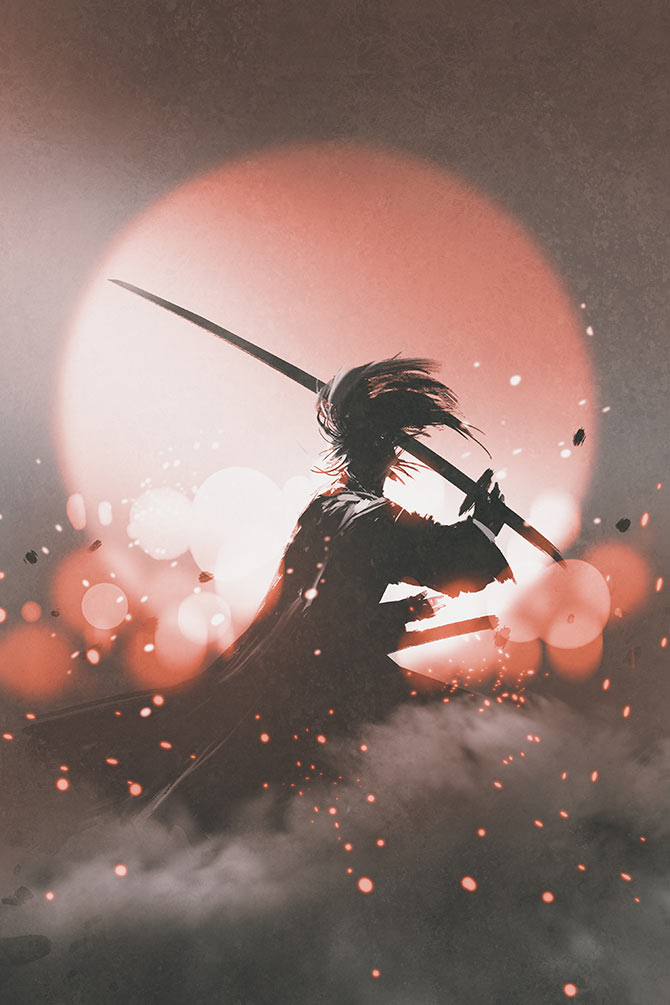 People under the Sagittarius zodiac sign love noble and large pursuits. They tend towards geographic and spiritual adventures – whether literal or lifelong.
Furthermore, they are drawn to Goddess vibes, freedom and movement (think running, open fields, boho wild) and Japanese art with archers or arrows. Likewise, they are drawn to goal seeking symbolism; big dreamers and huge fans of adventure.
Capricorn
22 December – 19 January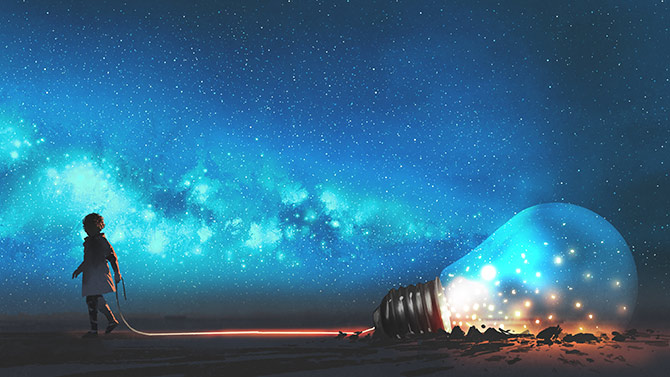 The workaholic Capricorn will see themselves in artwork that is depicted as wise, intellectual, disciplined and academic in nature. They also veer towards symbols of intelligence and hard work such as coffee, books and electronic tools.
Ambitious Capricorns are not the type to shy away from a challenge, so you can tempt them with surrealist art that features big concepts and audacious ideas.
No matter your zodiac sign, we're convinced there's a contemporary artwork that will speak to your soul. You'll know it the moment you lay eyes on it!