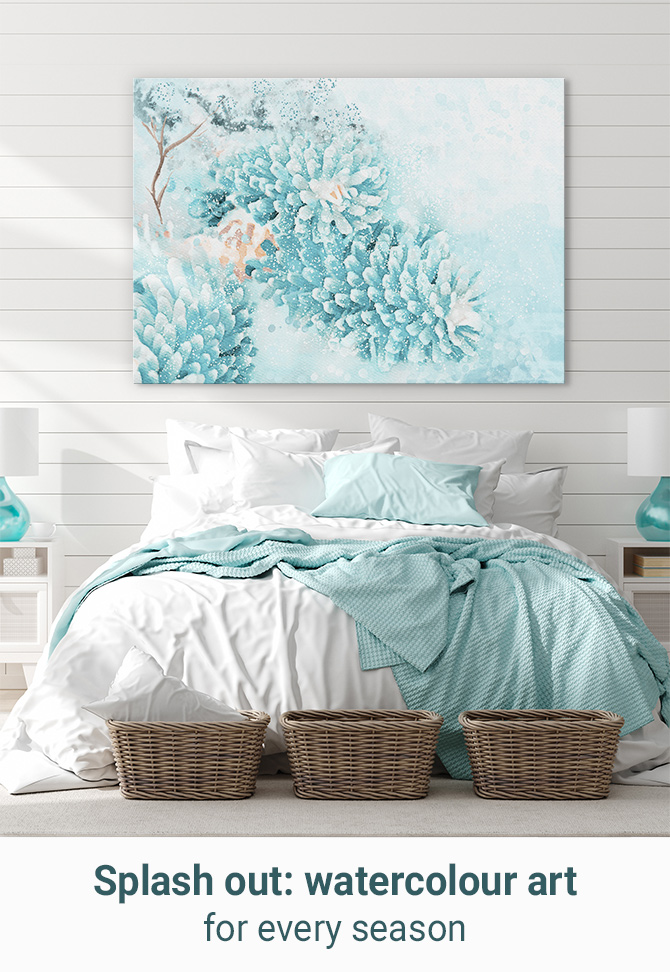 Watercolour art is perennially loved because it is not only beautiful but offers flexibility and dynamism. The transparency of the paint is especially appealing as it can deliver a wide range of effects and colour palettes; from bright and vibrant to soft and pastel. In particular, watercolour art complements any season of the year, which is why many love it in their home!
There are various techniques to watercolour art; all which provide a different depth and approach. One popular technique is the aquarelle style, which appears as thin and transparent colours that offer a softening and gentleness to the eye. It's like a visual whisper – perfect for capturing the unique hues of each season.
Additionally, watercolour art promises an air of unpredictability. Often unforgiving as a medium, it's so fluid that it can almost be uncontrollable; giving the sense of a beautiful life of its own. The colours, texture and nuances of a watercolour painting often depict the finer details of a subject that are missed with other styles of art.

Interestingly, it's been recorded that watercolour art was used in Ancient Egypt and other ancient civilisations, as evidenced by remnants on caves, temples and rocks. It was also historically applied to silk and fabric as well as paper, which was created in the thirteenth century. Tracing back to the fourth century, it appears that landscape watercolour painting in Asia had established itself as an independent art form.
'Watercolor is a swim in the metaphysics of life… a mirror of one's own character. Let it be unpredictable and colourful,' Anonymous.
If you want to embrace the natural beauty of the seasons of the year, watercolour art is the perfect way to do so. A talented watercolour artist can evoke the very best of each season – the spring sunshine, the winter cosiness, the summer fun and the crispness of autumn. So pick your favourite season and transform your space into an inviting seasonal celebration!
Autumn
Get ready for the approaching chill by adding warmth to your decor. The rich hues of autumn go wonderfully with neutrals and earthy tones, delivering a toasty pop of colour. With a diverse palette to pick from – from rusty russets and burnt ochres to brilliant reds and golden yellows – it's easy to find autumn art to complement your space.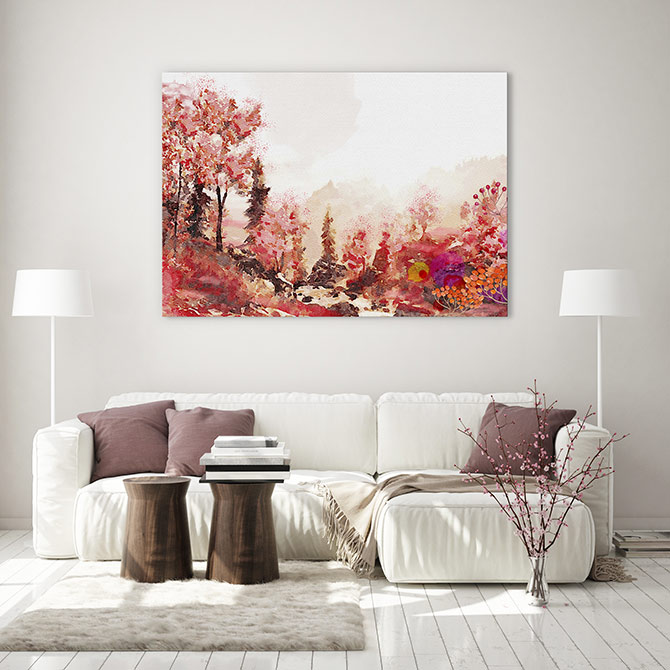 Capture the essence of autumn with a soft aquarelle filled with enchanting promise, the smell of warmed spices and the fresh harvest that floats through the air.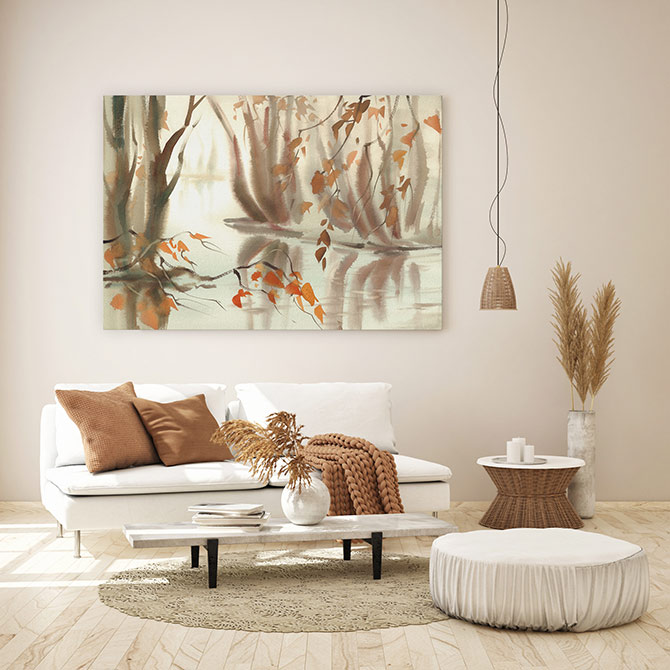 The gorgeous burnt oranges and fern greens of the season add a depth and richness that make you want to curl up on the couch – and stay there!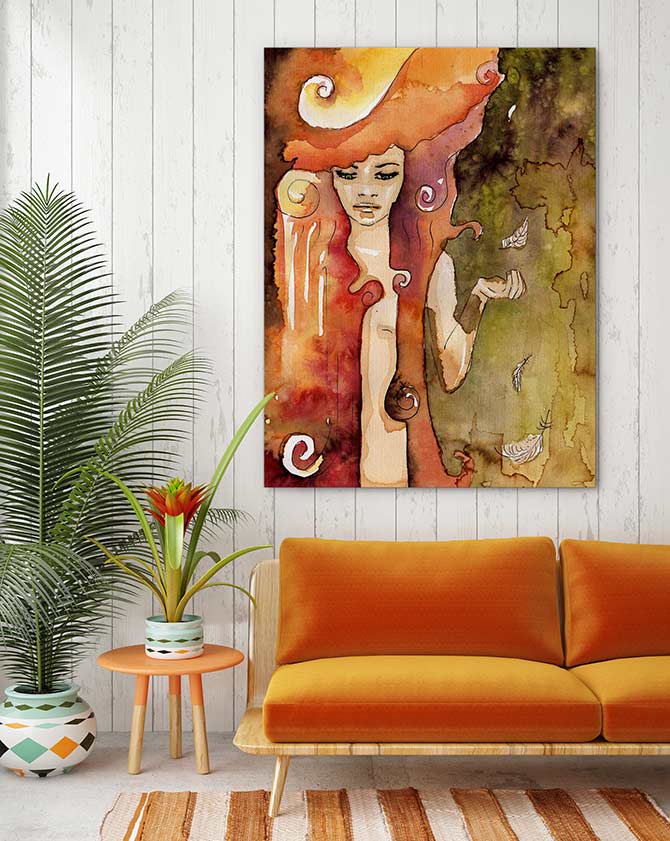 There's nothing more synonymous with autumn than crisp, falling leaves. A watercolour painting is perfect for depicting leaves of every colour gently dropping in the breeze.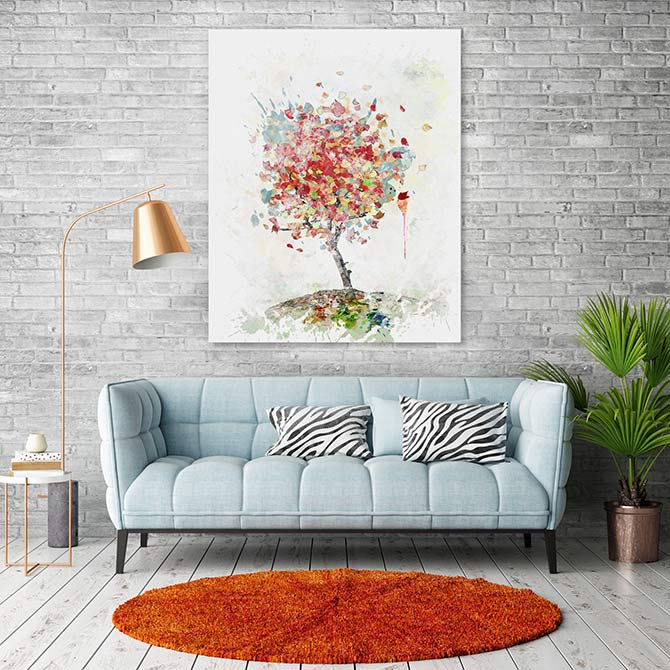 Winter
The most magical of seasons, create a wonderland on your walls with the raw beauty that only winter can bring. With a glacial breeze that whips through your heart, snuggle up and enjoy the icy rush of a wintery watercolour.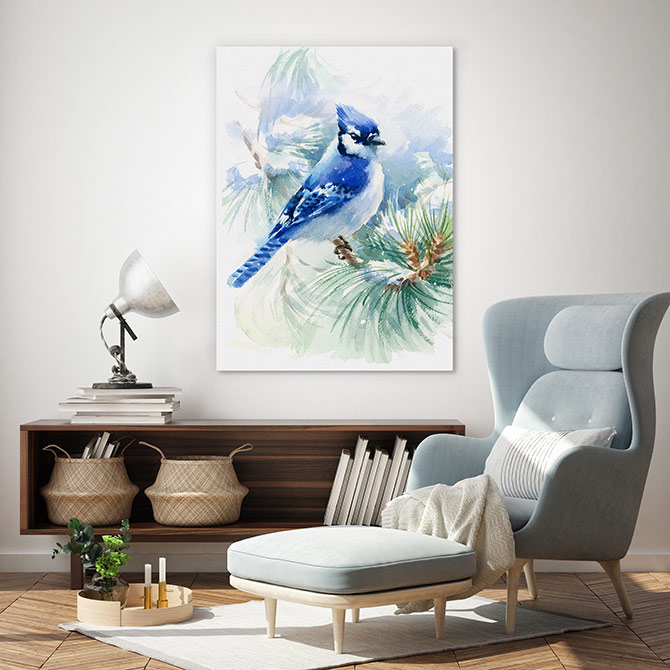 Celebrate the fluid nature of watercolour art with a swirling abstract in wintery tones. An easy way to life a neutral decor and capture the intriguing essence of the season.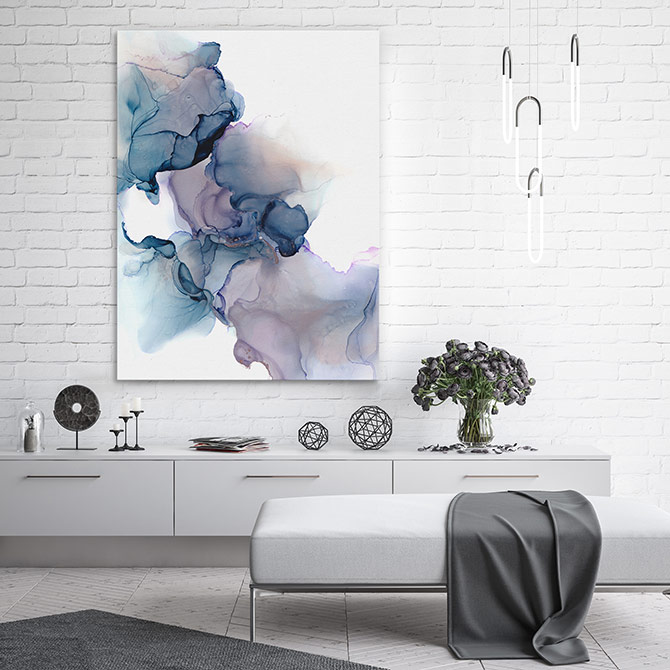 A winter watercolour is a great way to add soft colour to a space. Don't be limited by a palette of white and creams – pick from barely there turquoise, dusky mauve and baby blues.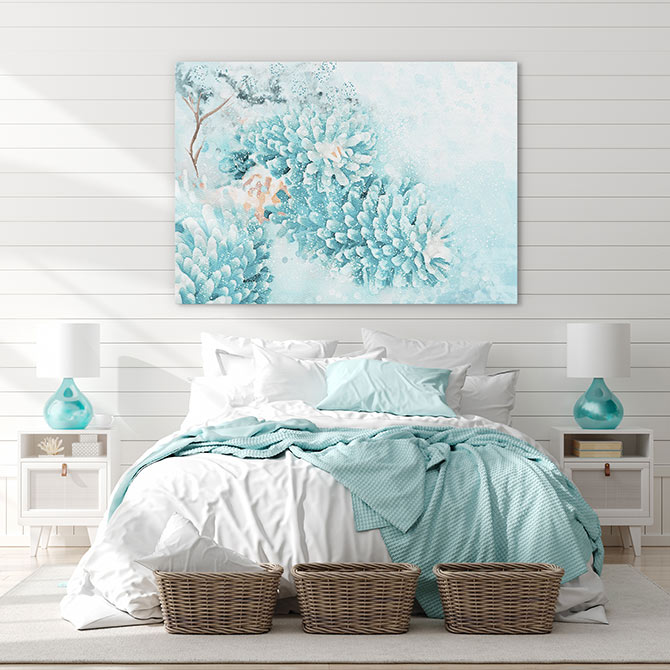 It's worth noting that winter art doesn't have to be all frost and snow. In fact, a bright, cheerful print will make a welcome addition to your home during the colder months.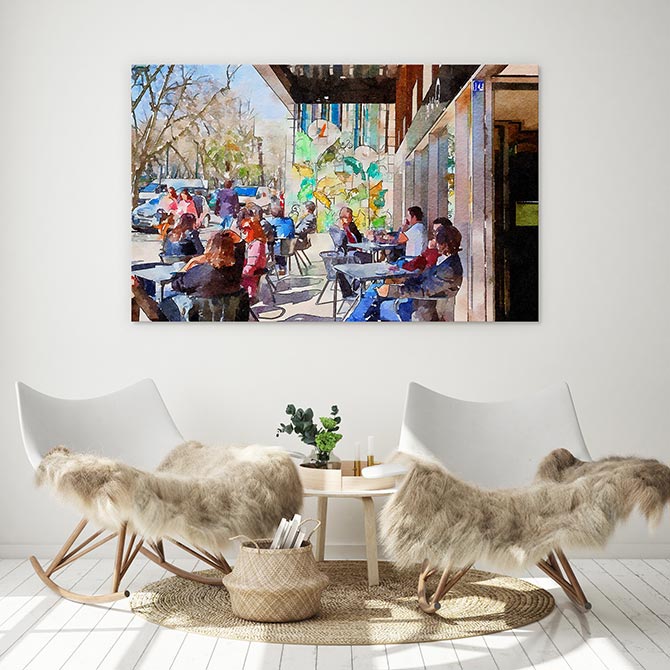 Spring
Throw open a window and let the romance of a spring breeze envelop you. By awakening your decor with the blossoms and unfolding of spring, you also awaken your joie de vivre.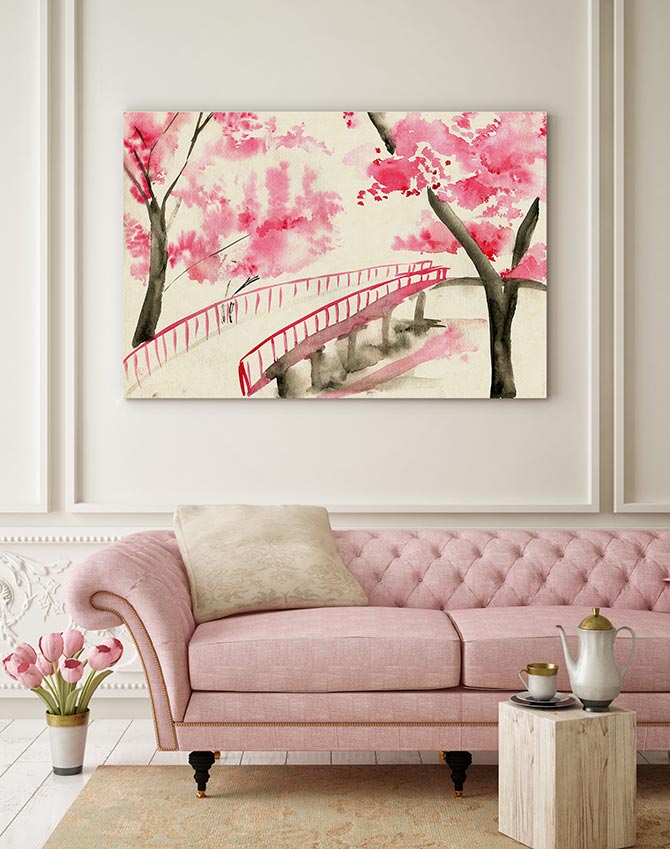 Spring watercolours are typically delicate and filled with hope, with an underlying floral theme. The quintessential pastel palette is an ideal way to freshen your walls as you drift gently into a new phase.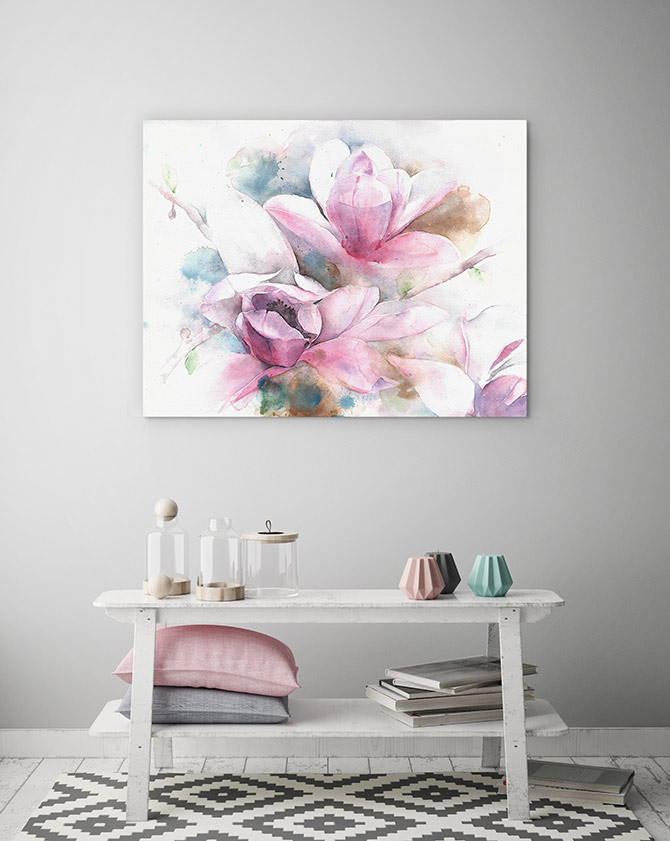 Watercolour painting lends itself so magically to spring blossoms and burgeoning florals, effortlessly portraying the transformative nature of the season.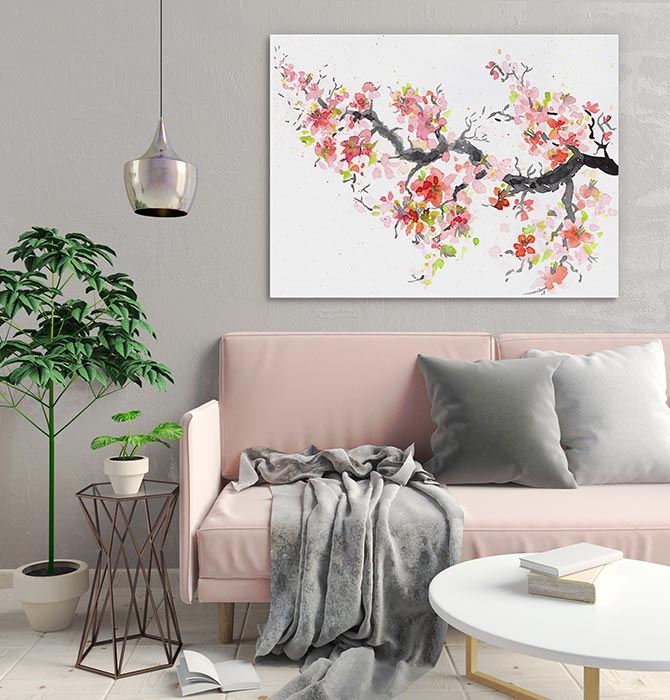 As the time of renewal, spring is all about falling in love – with another, with the weather, with nature and the beauty that surrounds you.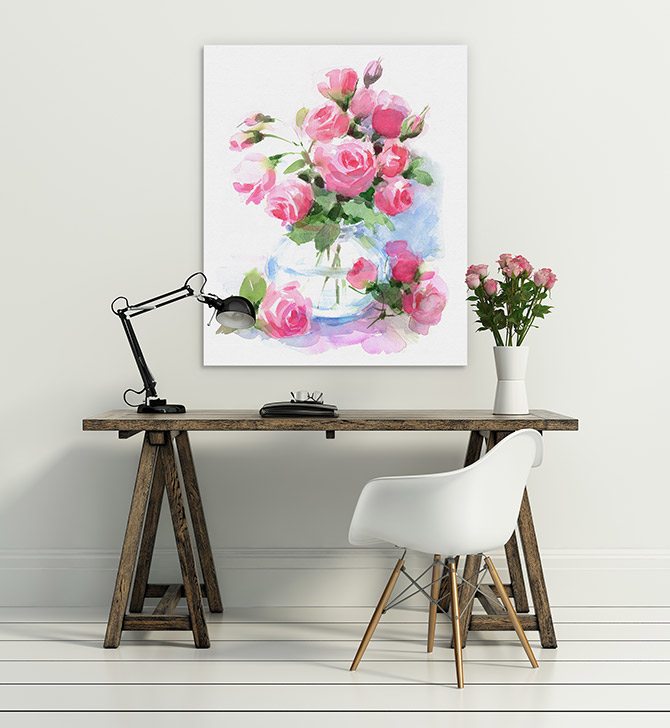 Summer
Balmy evenings that blend into warm nights, the distant chatter of families enjoying al fresco evening meals. Early morning swims and endless sunlight. Are you yearning for summer yet?
When we think about watercolour art, we often think soft pastels with a graded wash look. In fact, watercolour paintings can be bright and bold! The use of daring and cheerful colours perfectly represent the summer season and invite joy and connection into your home.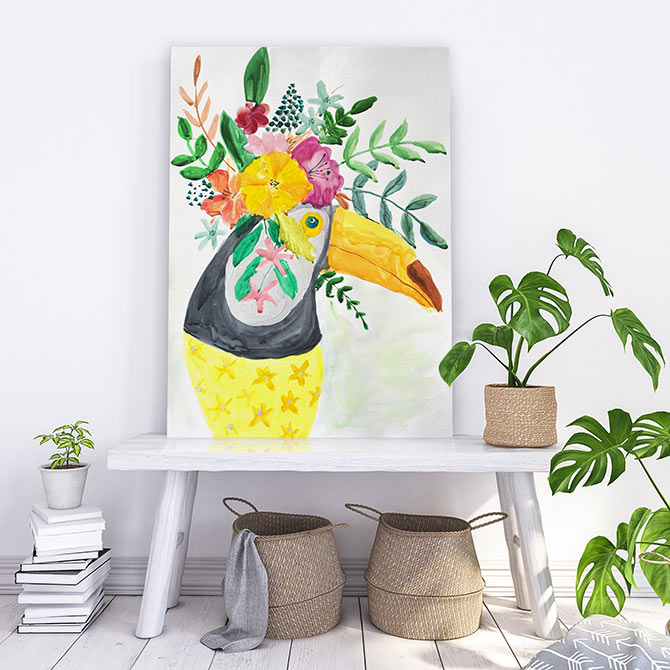 Does it get more summery than tropical fruits and shady palms? Make a splash on your walls with a vibrant tropical print.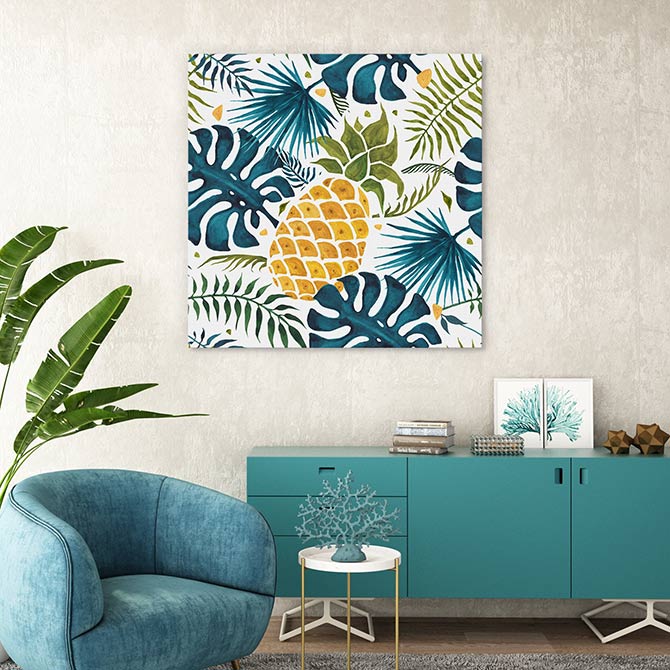 Have some fun and let your personality shine by evoking memories of sultry summer nights and fun-filled days.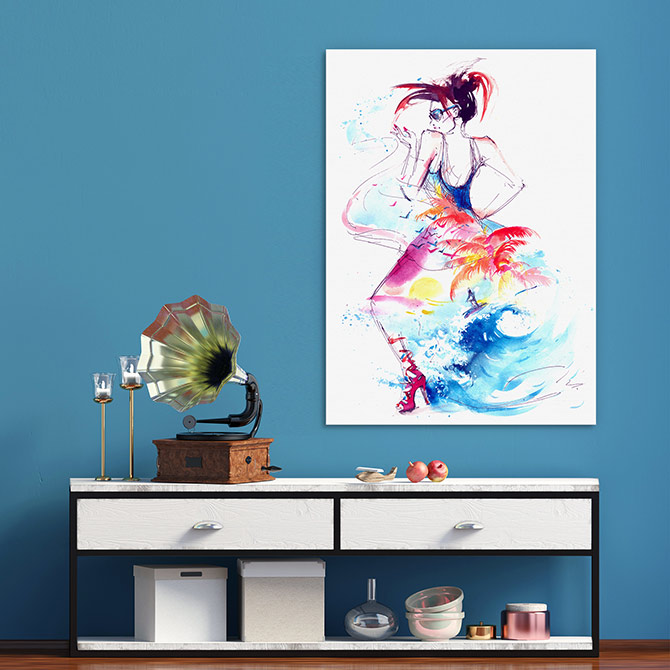 Not quite fun enough? Revive yourself and your home with this colourful depiction of summer…cocktails, tropical fruits and parties. What more could you want?

Hint: this one looks great in your kitchen or dining room too!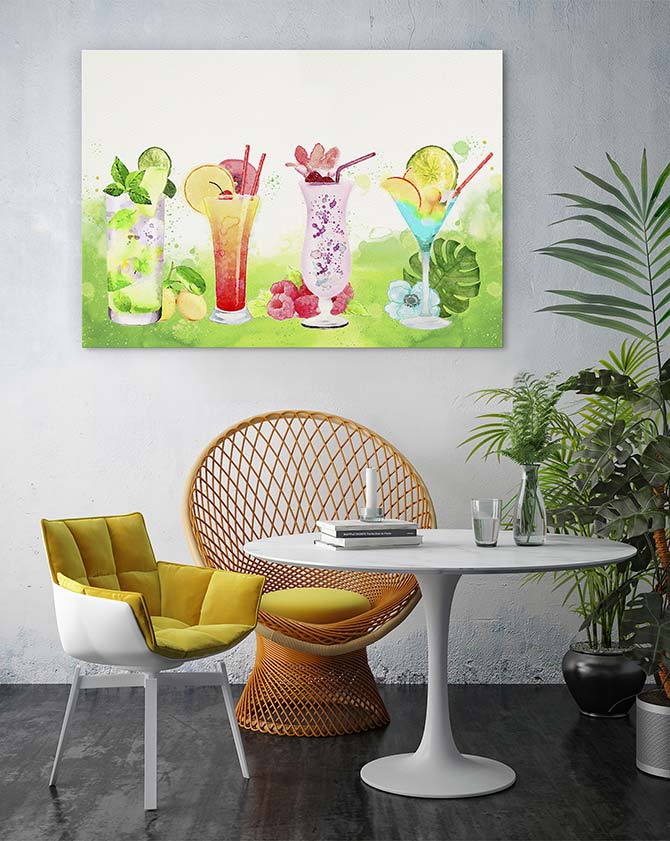 If you've fallen head over heels for this beautiful style of art, make a splash with our full collection of watercolour paintings.