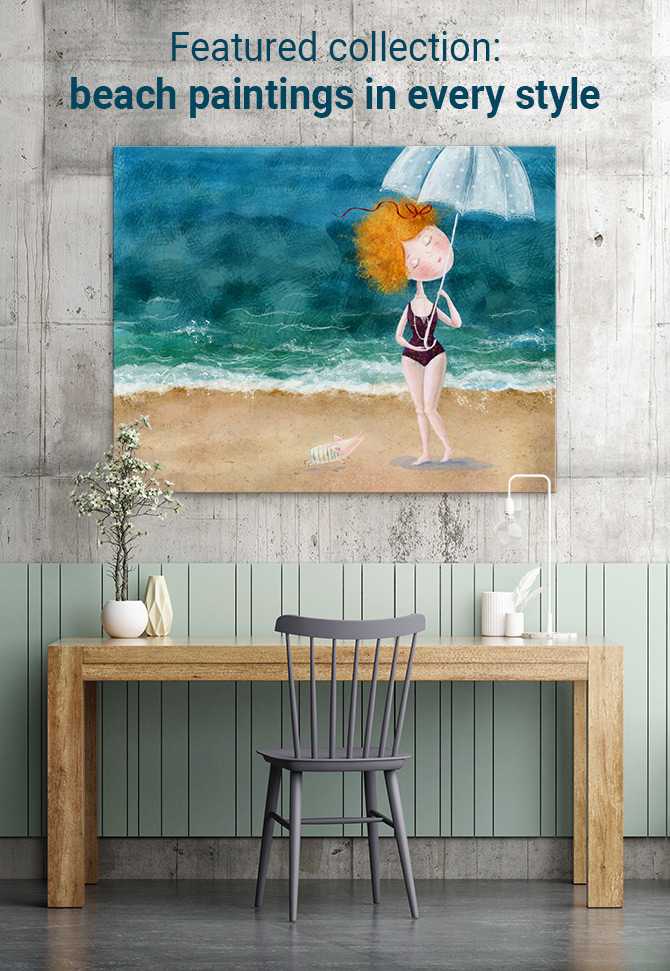 Picture this: it's been a long day when the kids have been grizzly or your boss just isn't satisfied, no matter how hard you've been working. Things feel a little heavy. To say the least!
You just want to get home, put your favourite TV show on and change into your comfiest pair of pants. But something catches your eye as you step across the threshold… it's your favourite beach painting!
The second you look at any kind of summer art, feelings of warmth, relaxation and summer fun are conjured up and your body goes into instant relaxation mode.
This love for water and the beach stems from a modern technical concept known as The Blue Mind, which details the connection that humans have with water.
We are beginning to learn that our brains are hardwired to react positively to water and that being near it can calm and connect us, increase innovation and insight, and even heal what's broken, The Inertia.
Strengthen your blue mind by adorning your walls with your favourite beach paintings. Whatever your preferred style – from abstract to watercolour – these prints will make a splendid addition to any room in your home.
Abstract
Beach scenes lend themselves to an abstract style of art so very well. The colour and depths of blue complement the lack of definitive form, which is what people love so much about the beach. The ever changing landscape of the seaside is perfectly and purely captured with abstract art.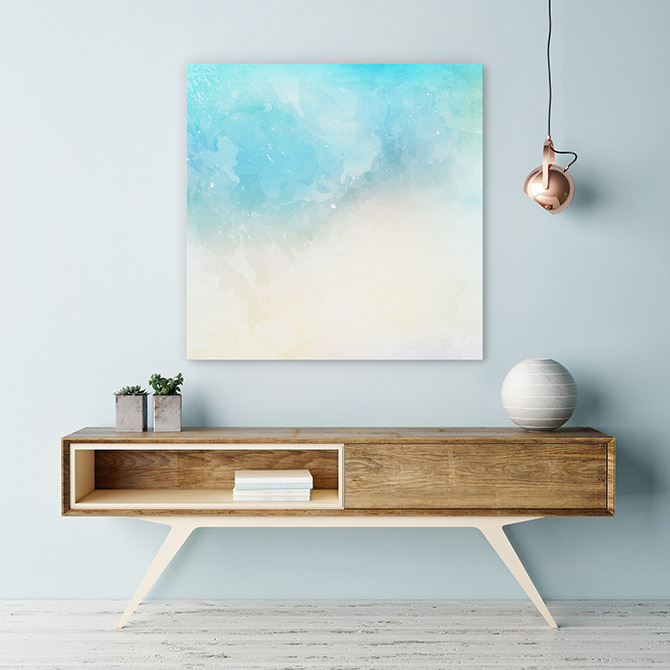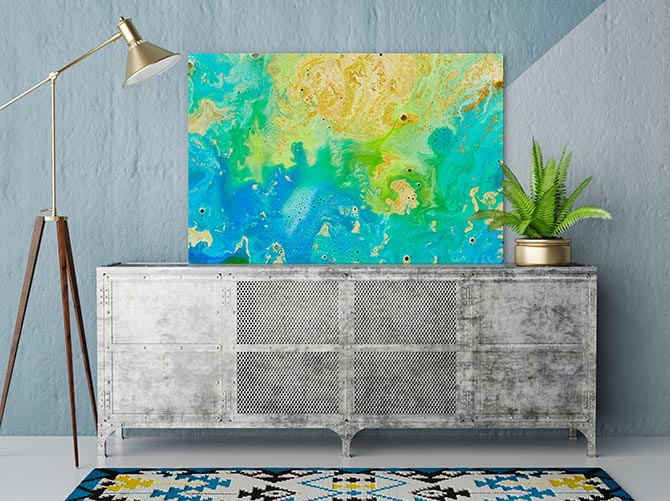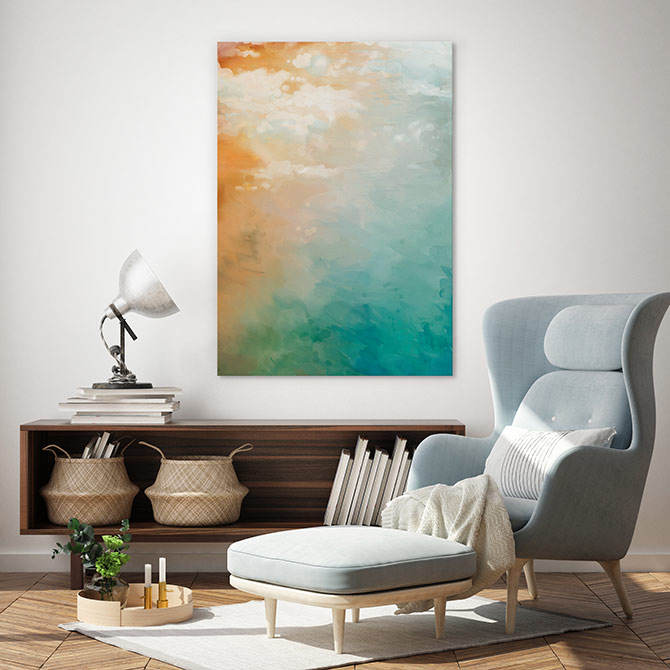 Contemporary
Contemporary art covers a broad range of techniques and offers a variety of stunning visual representation that is incredibly popular, no matter your age or home décor style.
When it comes to beach paintings, contemporary art delivers a modern and funky take on a timeless subject. Typically rich in colour and depth, these art prints encapsulate a specific tantalising detail of beach life.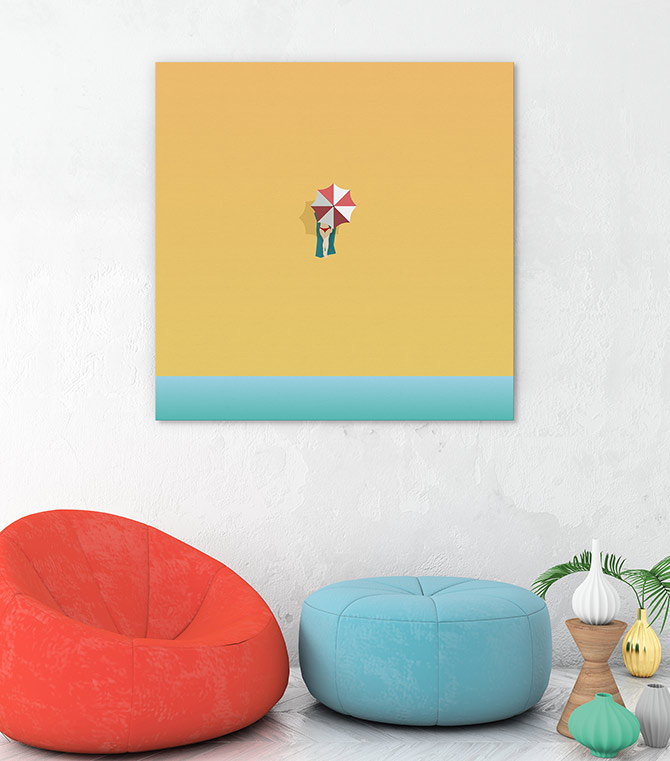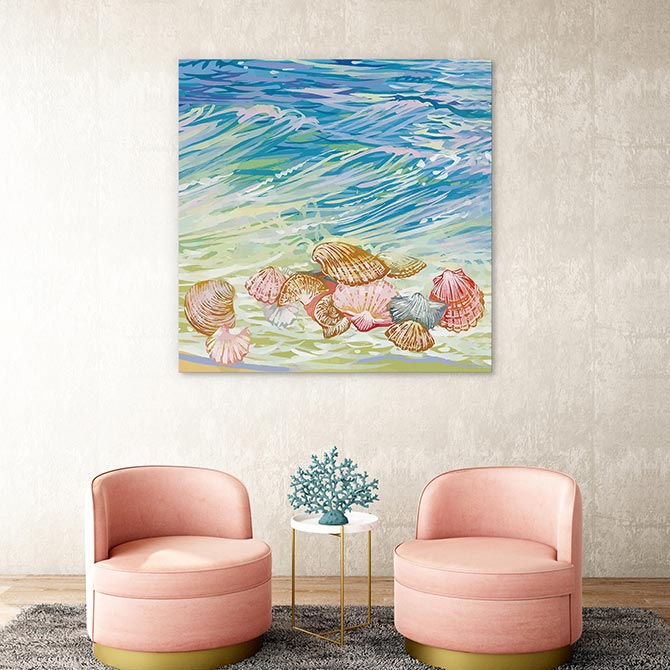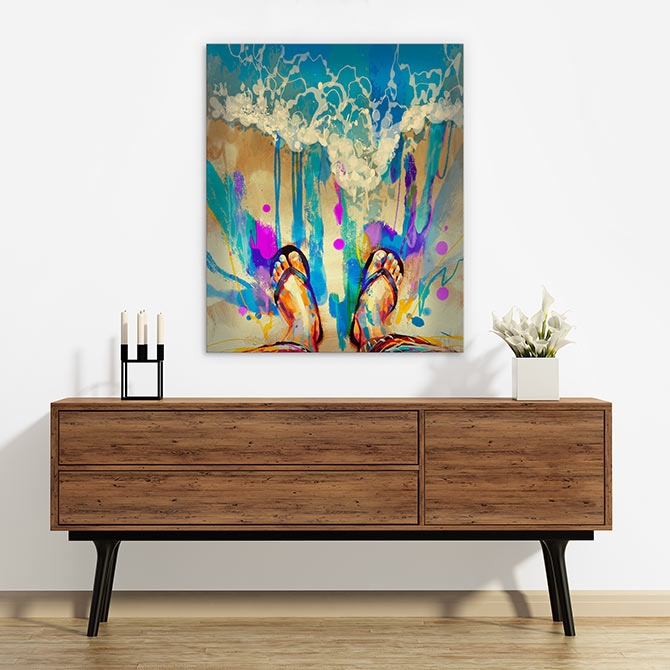 Retro
Retro paintings invite a sense of nostalgia and familiarity, which enhances those lovely feelings you get when you remember a perfect beach day.
Most people have fond memories of the beach, so why not enjoy a flashback with bold colours, clean lines and cool retro vibes?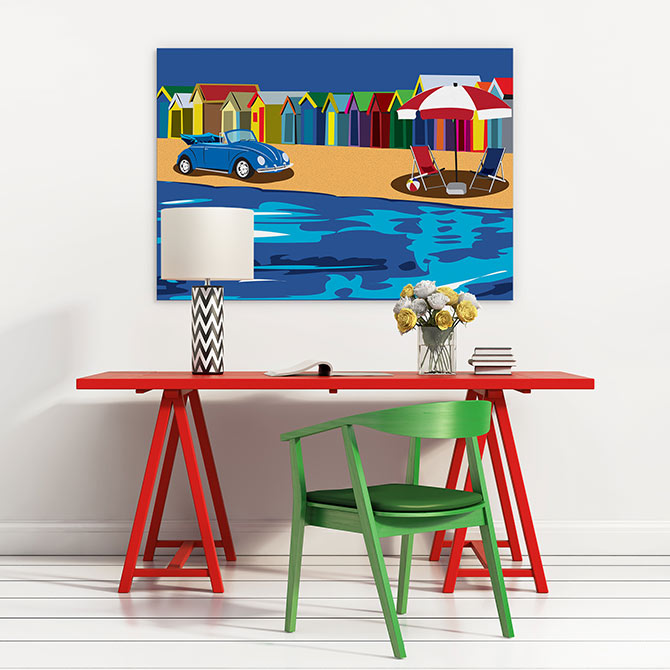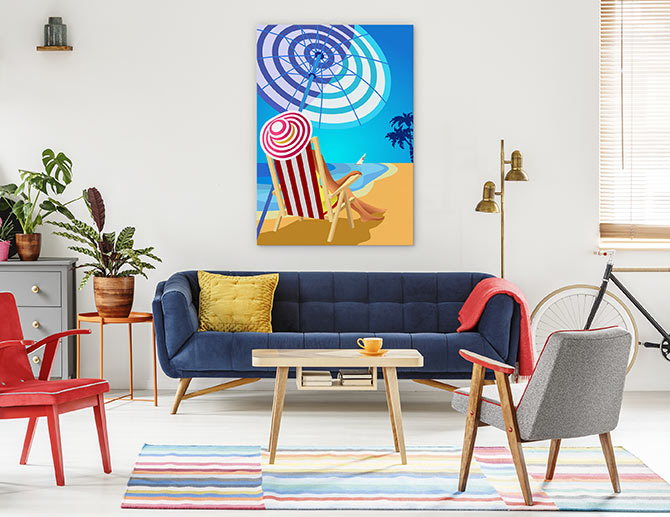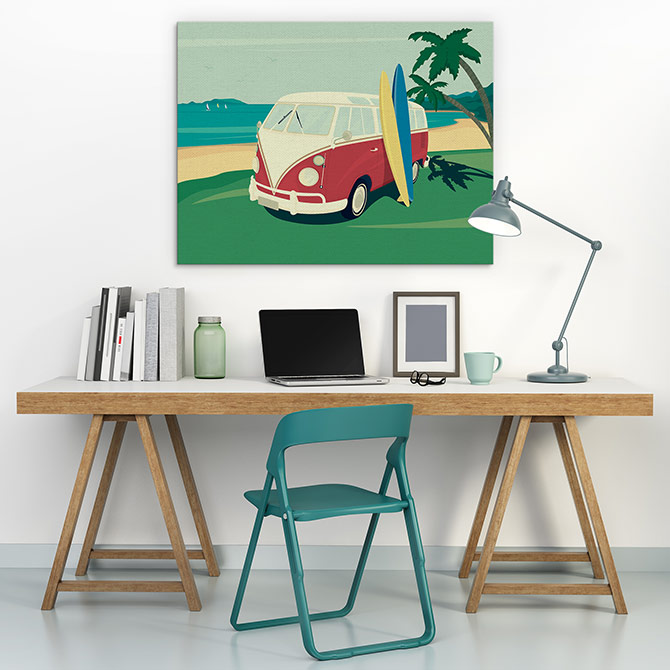 Traditional
Traditional does not, in any way, mean boring. Especially when it comes to beach paintings. If you're a fan of classic furniture or even Scandi décor, a traditional beach painting will really warm up the space whilst adding colour and interest to your walls.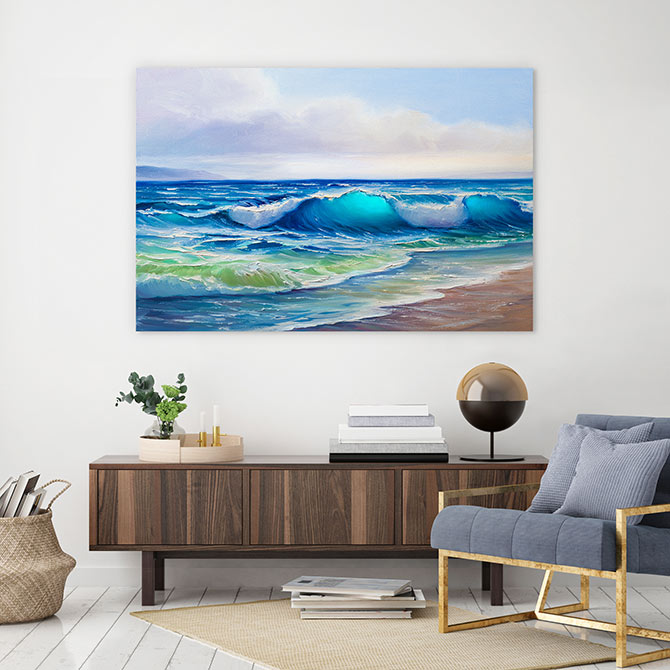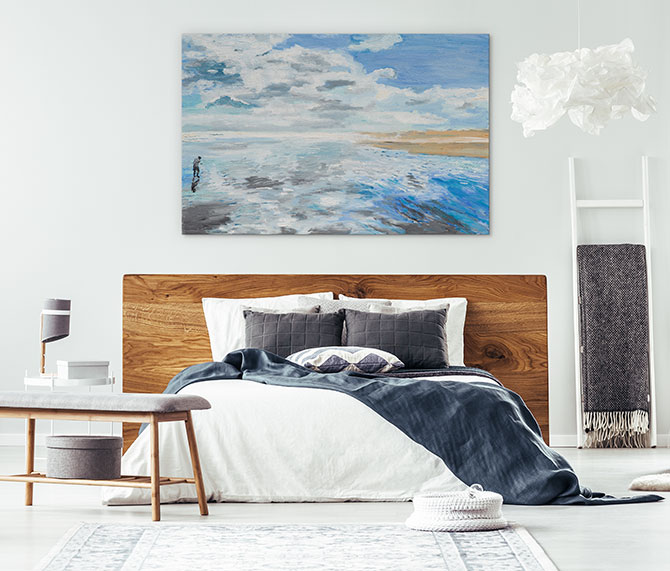 Watercolour
There is a gentleness to watercolour paintings that help soothe the mind and soften the décor around you. More than a trend, this style of art has been popular for over six hundred years.
The lack of defined edges and the way colours melt into one another is the perfect metaphor for the complexity of human relationships. It's great to be reminded of this when at home with the family.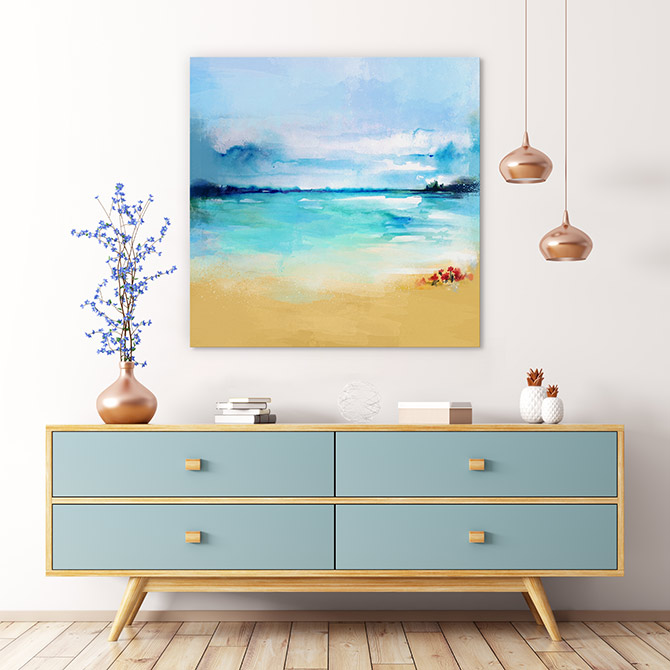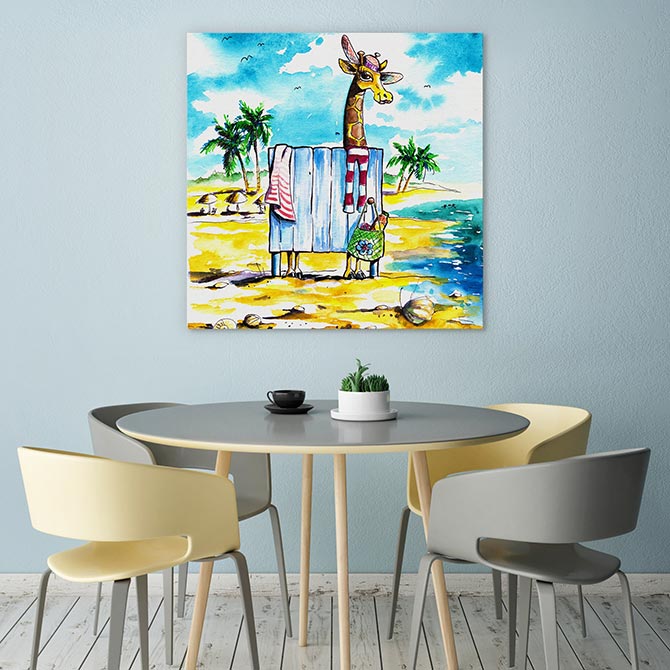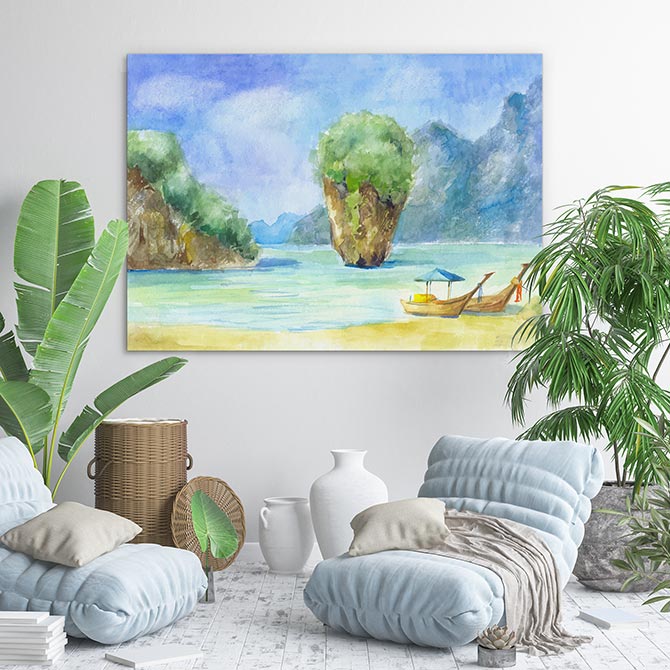 Whimsical
If you want to double down on that carefree feeling of happiness, combine beach paintings with a quirky whimsical style.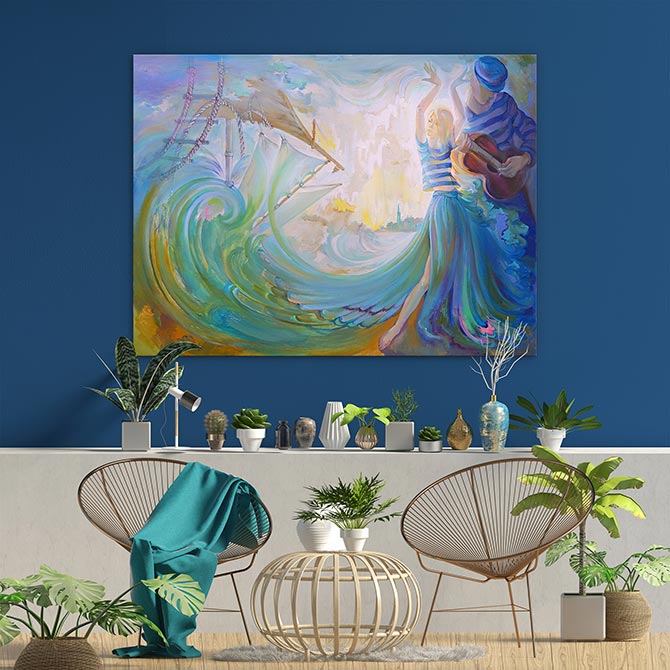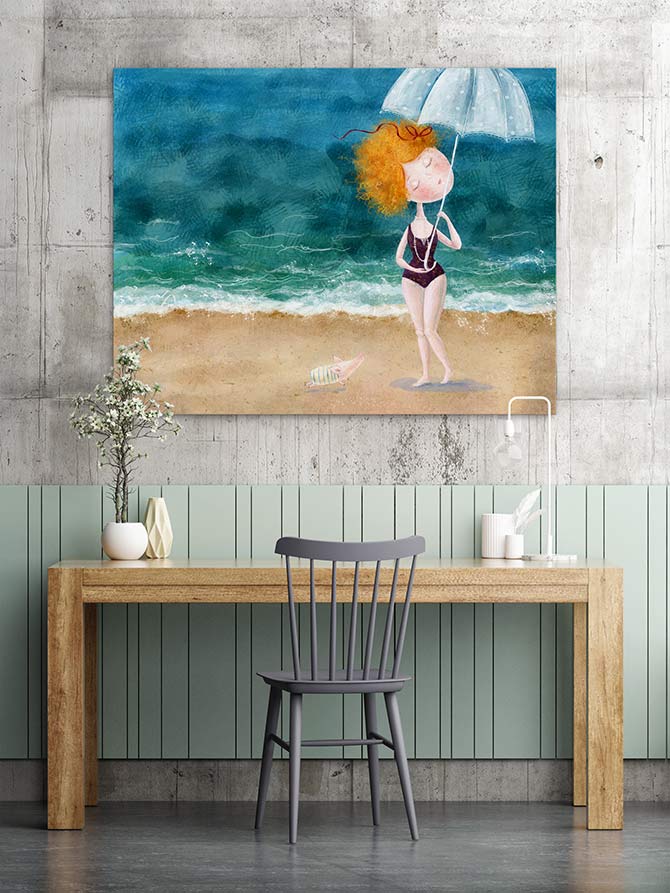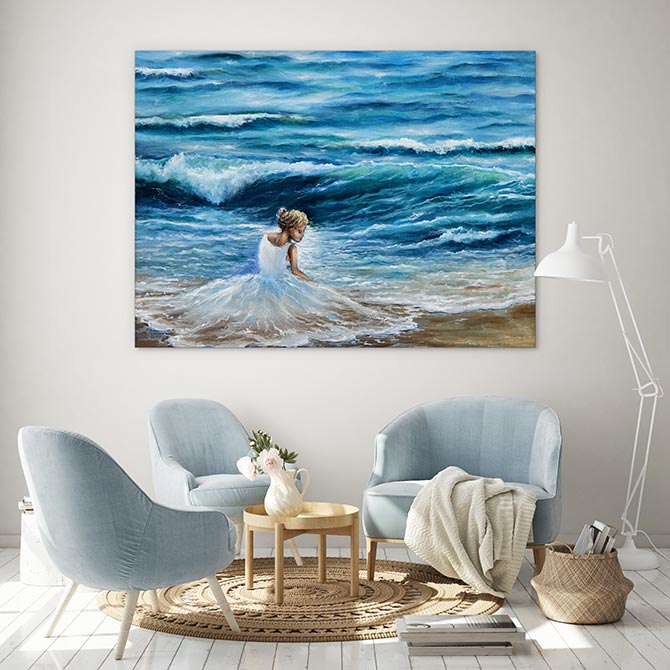 Beach paintings aren't just for beach houses and shacks. They make a great addition to any home – whether you have contemporary, retro or traditional décor. For more inspiration, dip your toes into our full range of beautiful beach pictures.